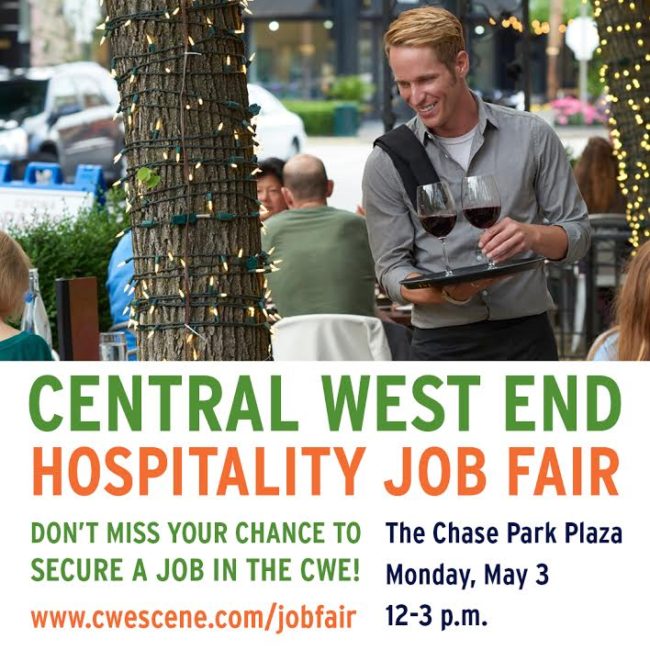 The CWE Community Improvement District North, in partnership with 12 Central West End restaurants as well as The Chase Park Plaza, will host a hospitality industry job fair on Monday, May 3, from 12-3 p.m. at the Chase's Khorassan Ballroom.
Local restaurants are seeking to fill more than 100 positions including line cook, server, hostess, busser, dishwasher and more. Representatives from each restaurant will be on-site to accept applications, conduct interviews, and answer any questions applicants may have.
Participating CWE restaurants include:
Additionally, The Chase Park Plaza will be interviewing candidates for front-office and housekeeping positions.
The job fair is free to attend and open to the public. Applicants should bring a copy of their resume. Masks are required at all times during the job fair.
Click here for more information.