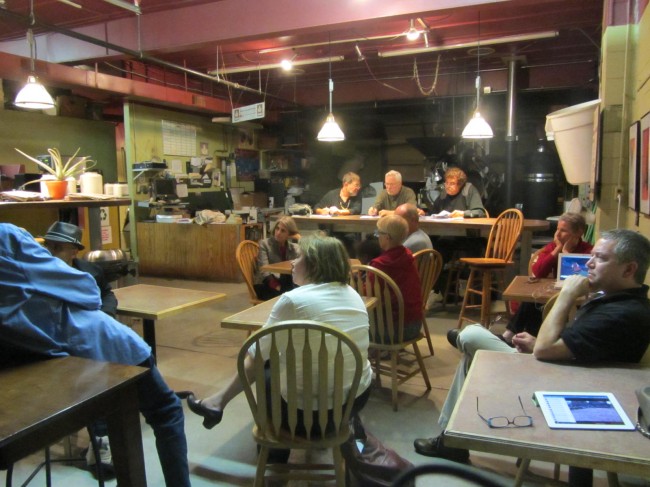 Don't forget to join us for the West Pine Laclede Neighborhood Association meeting tonight. We will be meeting at 7 PM at Northwest Coffee.
 November 2013 Meeting Minutes: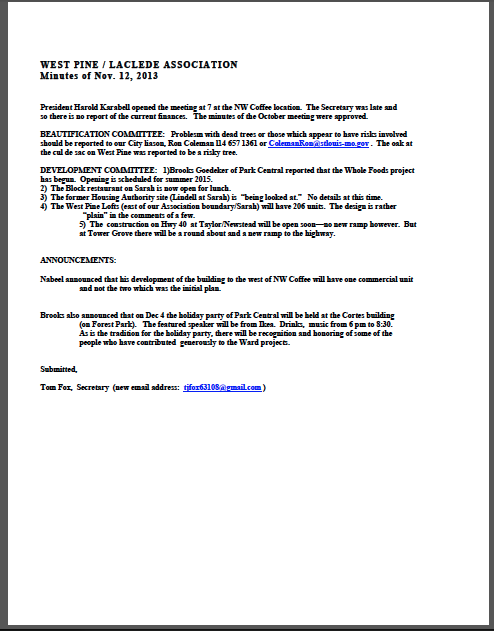 Highlights from the November Meeting:
Information of where to report dead trees
Development update on Whole Foods, The Block Restaurant, former Housing Authority site, new apartment community West Pine Lofts and highway construction
New commercial unit available in the building to the west of Northwest Coffee
Join us tonight at 7 PM to find out what's new in our neighborhood!