WPLNA Meeting – Tues. 4/13/21 at 7:00
The West Pine Laclede Neighborhood Association will meet IN PERSON on Tuesday, April 13th at 7 pm in the courtyard of NORTHWEST COFFEE, 4251 Laclede (at Boyle). All are welcome!
AGENDA:
Minutes from our March meeting are appended below and will be presented for approval. Please take a minute to review them before joining in the meeting.
Joe Roddy will be attending and we invite you to join us in celebrating Joe's long tenure as our 17th Ward Alderman. There will be champagne and treats. AND Lorraine asks if you have old photos that show how our Ward has evolved and improved over the past 30+ years, you are invited to bring them along and share.
New Business – Harold Karabell:
Dan Hellmuth and I just met with the new owner of 4308 Laclede, the nightmare that previous owner Paul Provan created for the neighborhood. The new owner has a very attractive plan and design for entirely new construction on the site.
Update on the double murder on Laclede Avenue" https://www.ksdk.com/article/news/crime/suspect-identified-father-daughter-killed-cwe/63-c2d5f318-fec9-47b1-99e5-2cbd9fb928d3
The Association would like to give a shout out to Sue Nauert and her crew of volunteers who have done a beautiful job improving the appearance of the west end "gateway" to the 4300 block of Laclede.  Many thanks to all for the good work!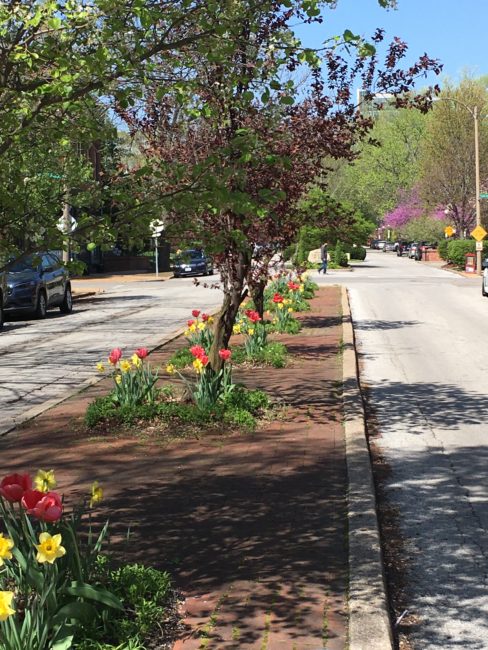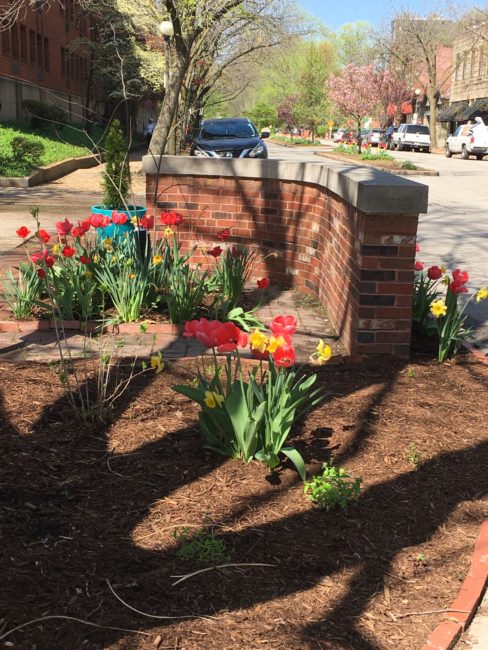 WEST PINE LACLEDE NEIGHBORHOOD ASSOCIATION
Minutes: 03.09.21
President Harold Karabell called the meeting to order at 7:01 pm. via Zoom.
Attending were: Harold Karabell, Karen Karabell, Terry Werner, Leah Koesterer, Diana Gualdoni, Lorraine Simpson, Marshall Michener, Sue and Paul Nauert, Terry Van Schaik, Ron Coleman, Sue Aman, Yusef Scoggins and C. Wald
MINUTES (Diana Gualdoni) : February minutes were approved unanimously as written.
TREASURER'S REPORT (Terry Werner)
Checking: $2,133.89
Savings: $1,062.57
Time deposit: $7,420.36 – matures 1/22/2022
A VENMO account will be set up soon and published via our web site and email blasts.
BEAUTIFICATION COMMITTEE REPORT (Lorraine Simpson and Sue Nauert):
Many thanks to Sharon and Bob Olwig for their efforts to beautify the cul-de-sac on West Pine at Sarah. Currently they are prepping and painting the wrought iron fence.
Lorraine received a request from a neighbor concerned about trash and wondering if the association would hire someone to pick up trash in the neighborhood.
Lorraine was concerned about the amount of trash and the condition of the property around US Bank on Lindell.
Current neighborhood clean-up efforts are limited to one or two coordinated events annually with intermittent volunteer pickup in between.
Ron Coleman reminded us that businesses are required to pick up trash every 24 hours and residents should clean up at least once a week.
Sue Aman noted that years ago residents on Washington Ave. dealt with trash and dog waste challenges by adding trash receptacles and educating the locals with clever campaign posters.
The beautification committee was asked to organize more frequent and regular small volunteer group pickup efforts and Ron Coleman was asked to stay on businesses to comply with City codes regarding trash pickup.
DEVELOPMENT (Ron Coleman) :
No news on development of the of the old Places for People building on Lindell. Terry Werner said the current owner of the Lindell Professional Building at 4144 Lindell told him that the property has not been sold.
SECURITY (Marshall Michener)
Porch thefts on 4100-4200 block of West Pine.
February crime stats were roughly the same as last year
Other: (Harold)
By our next meeting we will have a new alderwoman. The Association would like to do something to honor our departing Alderman Joe Roddy.
The meeting adjourned at 7:39 p.m.
Respectfully submitted,
Diana Gualdoni
Secretary